SO MUCH TO DO, SO LITTLE TIME!
The digital world is accelerating at enormous speed, and busy business owners need good help to get their digital landscape producing fruit!
Business owners are so busy working IN THEIR BUSINESS, that few work effectively ON THEIR BUSINESS!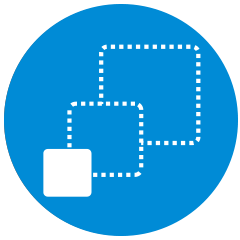 Most small businesses can't afford a dedicated digital strategist, cloud app strategist/manager, marketing person, web developer, media liaison or even a cloud facility manager. That's where I come in! I'm on your side. The guy you can trust for advice and help.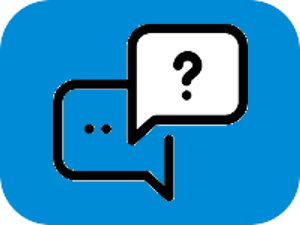 Understand your customer's experience
I work with you, helping you get from where you are to where you want to be. I've worked in all sorts of industries in a variety of roles, from very strategic to media oriented to very technical to doing what it takes to make things happen! I'm no stranger to running my own small business, but also carry experience from senior roles in a Promendo (as a senior process improvement consultant & instructor), Suncorp, IBM & Telstra. So I have learning from large corporate businesses and charities, but the practical, on-the-ground approach born of running my own small business and helping other small businesses realise their goals.
I work with you, helping you as a trusted partner. The relationship is important to me, and I stand with you, supporting you and your business. Wherever we start out in a practical sense, be it with something very tangible like Photography, Web Site or Radio Voice-overs or perhaps something more strategic like Branding & Visual Identity, that's the point where I provide value first, and that's where our relationship grows from. It's organic and focused on trust, and we move into other areas together as you have need; and it's really important to me you have visibility of results and are comfortable with what to try next as we seek to grow your business presence & market share.
Business Strategy – what you're doing, why and where you think you're going and how you're going to get there
Business Process Improvement – figuring out what's taking too much time, too many resources or too much money and fixing the business processes to improve it
CRM Strategy – what do you need and why?

Brand Strategy / Branding Elements
Business Facilities that help to make your life easier and more productive.
Internet forms and workflows – Define and implement forms and processes to replace time consuming paper forms
CRM System – select & implement, train & mentor. monitor & improve! See CRM)
Google Apps – Setting up and use
Mobile payment facilities
Collaboration or project management  – I've used a number of facilities, from web based project planning (Gantt Charts) to more loosely collaborative task management platforms. I can help you choose and implement something that works for you.
Marketing Strategy
Marketing Campaigns  – got a CRM?
Visual Identity

Corporate Colours – strategic choice for emotional impact
Logo / Logotype – to really connect with your target market
Usage Advice – Uniforms, Car/truck/trailer signage, Shop Signage
Head shots
Staff Portraits
Staff Story Shots (staff in action or posing)
Street View
Retail Premises
Corporate HQ imagery
Product Photography
Wide-Angle, panoramas, 360 degree panoramic, Spherical images
Web Sites & Business Apps
Web Sites don't have to be a disaster!  Let me help you with:

Web Site Requirements – getting a good idea of what you should say and how to structure and say it just has to happen if you're going to have a successful site. SPECIAL OFFER: FREE 60 MINUTE CONSULTATION
Website Design & Build –  a website that will really suits you and that does what you need it to do!
Web Media – Implementing various media, like diagrams, photography, video, voice and music into your site
Social Connection – Connecting your site through to social media, newsletters, external media and sites, and other beneficial assets that build your profile

BASIC PACKAGE JUST $499
Voice Overs
Video Interviews
Content Writing
Staff Appearance & Stories
Newsletters
Social Media
Radio (I have done voice overs for Power FM and Good News Radio in Ballarat, see Voice-Overs)
Print (posters, brochures etc.)
SPECIAL OFFER: Get your free copy of our Special Report on CRM in the cloud!
A special report from Steve Barnes to help you in choosing and implementing your new CRM (Customer Relationship Management) system.
In this special report, I reveal:
which new cloud-based CRM I've been looking at lately 

What's Important in a CRM?

Dynamics of Internet Based SAAS (Software as a Service) Products

The challenges and benefits of CRM as SAAS
Get this FREE REPORT now to learn what you should do to choose and implement a CRM solution that works for you!
Use coupon code 'freewhite' to get this $20 special report for FREE! . . . . . . . . . . . . . Act now ==>
It has never been easier to look professional with our help.
Steve Barnes – ABN 80 962 297 411
All content copyright Steve Barnes unless otherwise stated.
All rights reserved